Welcome to BASICS Scotland Podcasts - Conversations with a wide range Pre-hospital Emergency Care experts talking about medical topics that relevant to BASICS Scotland Responders and anyone interested in immediate care. Our podcasts are released weekly make sure to subscribe to listen to our latest releases. Do get in touch with your feedback, questions & ideas for future podcasts. More info here: https://basics-scotland.org.uk
Episodes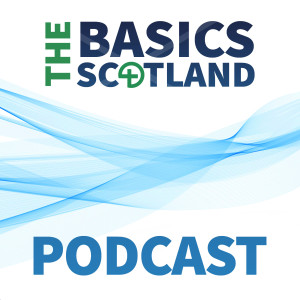 Wednesday Apr 07, 2021
Wednesday Apr 07, 2021
Lisa Artis discusses sleep: the importance of it, the differences in individuals when it comes to the ability to have a good, restful sleep, as well as busting myths around caffeine!
Key points from this podcast:
Make the time for a wind down routine, even if it is just for 30 mins before bed.  Use this time wisely to do something that is relaxing for you
Write down any worries or thoughts before bed time, this helps to clear the mind before sleep
Aim for a cool, quite, uncluttered, dark bedroom space with a good quality bed
Resources related to this podcast:
The Sleep Council – https://sleepcouncil.org.uk/
About Lisa
Lisa is a qualified children's sleep practitioner and experienced sleep advisor, and has worked in the realm of sleep for more than nine years.
Heading up the day to day running of The Sleep Council, Lisa has a passionate interest in sleep, how it affects health and wellbeing and is campaigning for sleep to be taken seriously on the Public Health agenda.
She shares advice and tips through the Sleep Council website, on the radio and at workshops / events and plays a proactive role in awareness raising campaigns.